Feeling Booked? Busy? Burnt Out?
Rediscover your joy and secure your peace with our new therapeutic puzzles.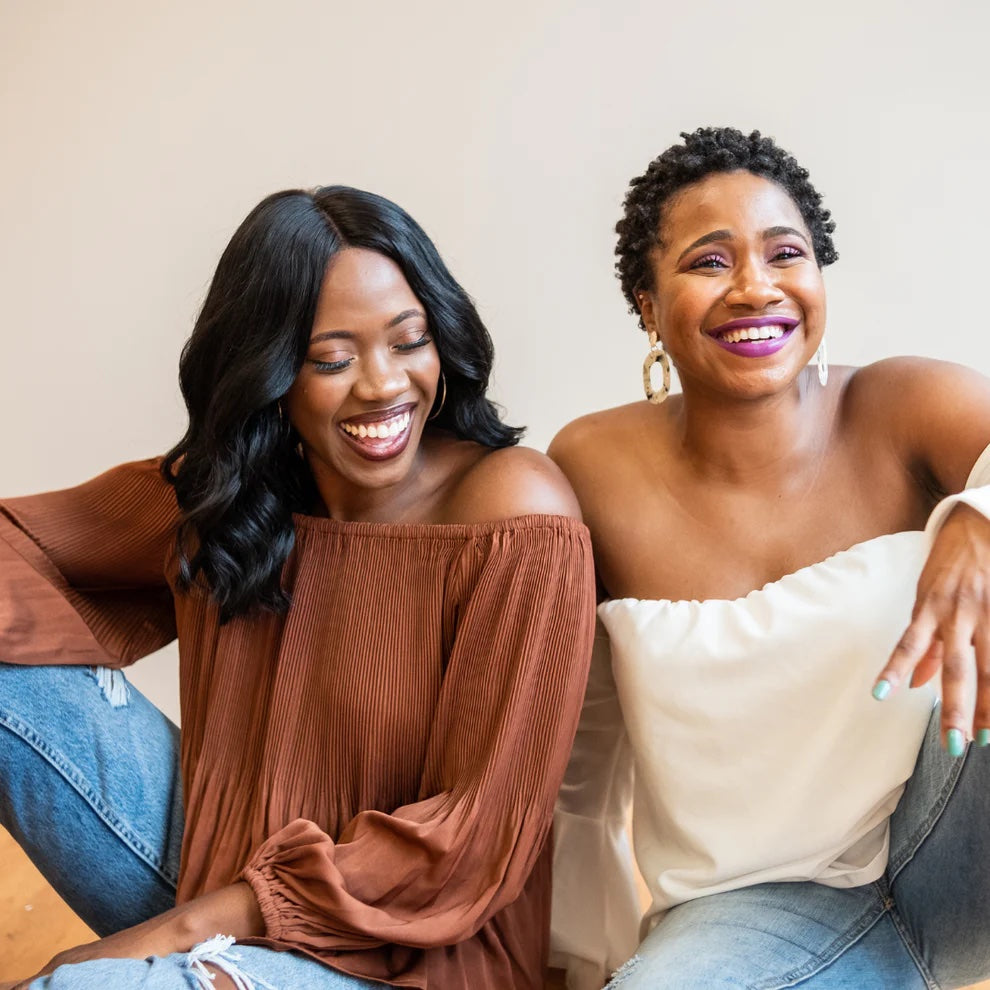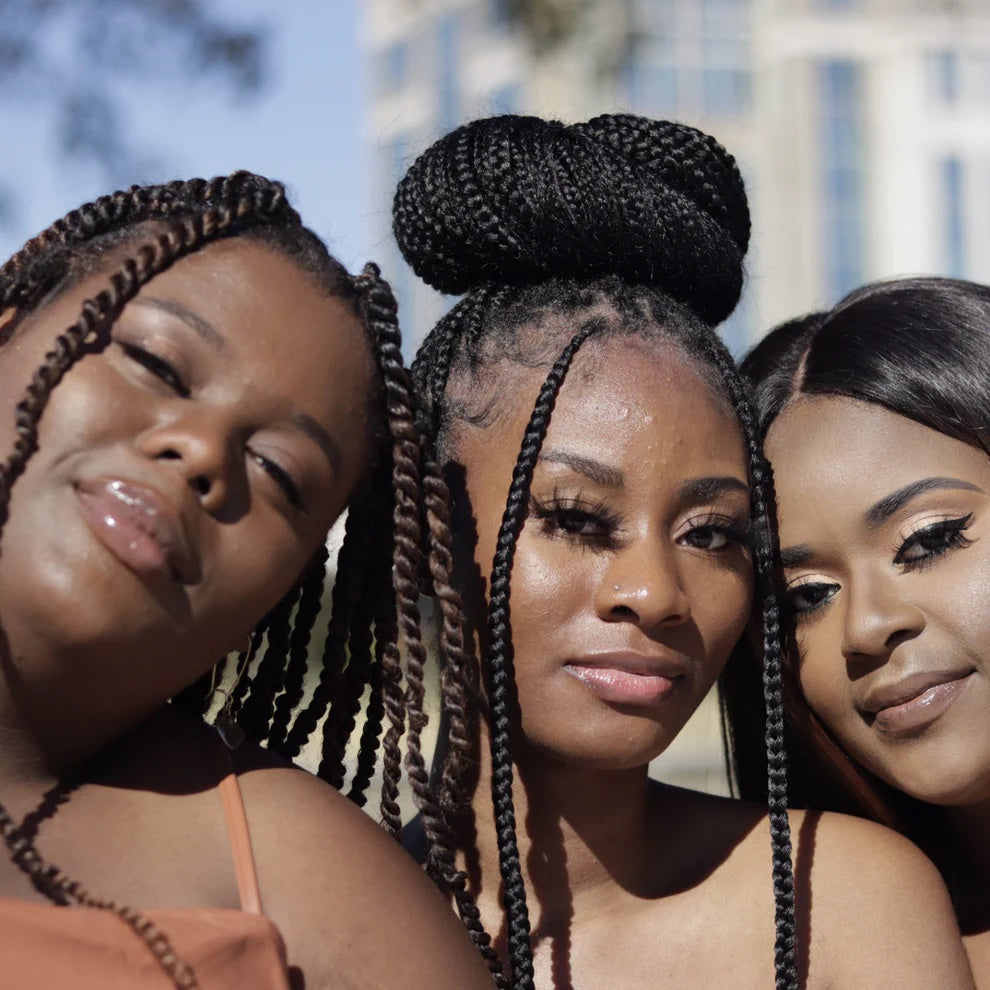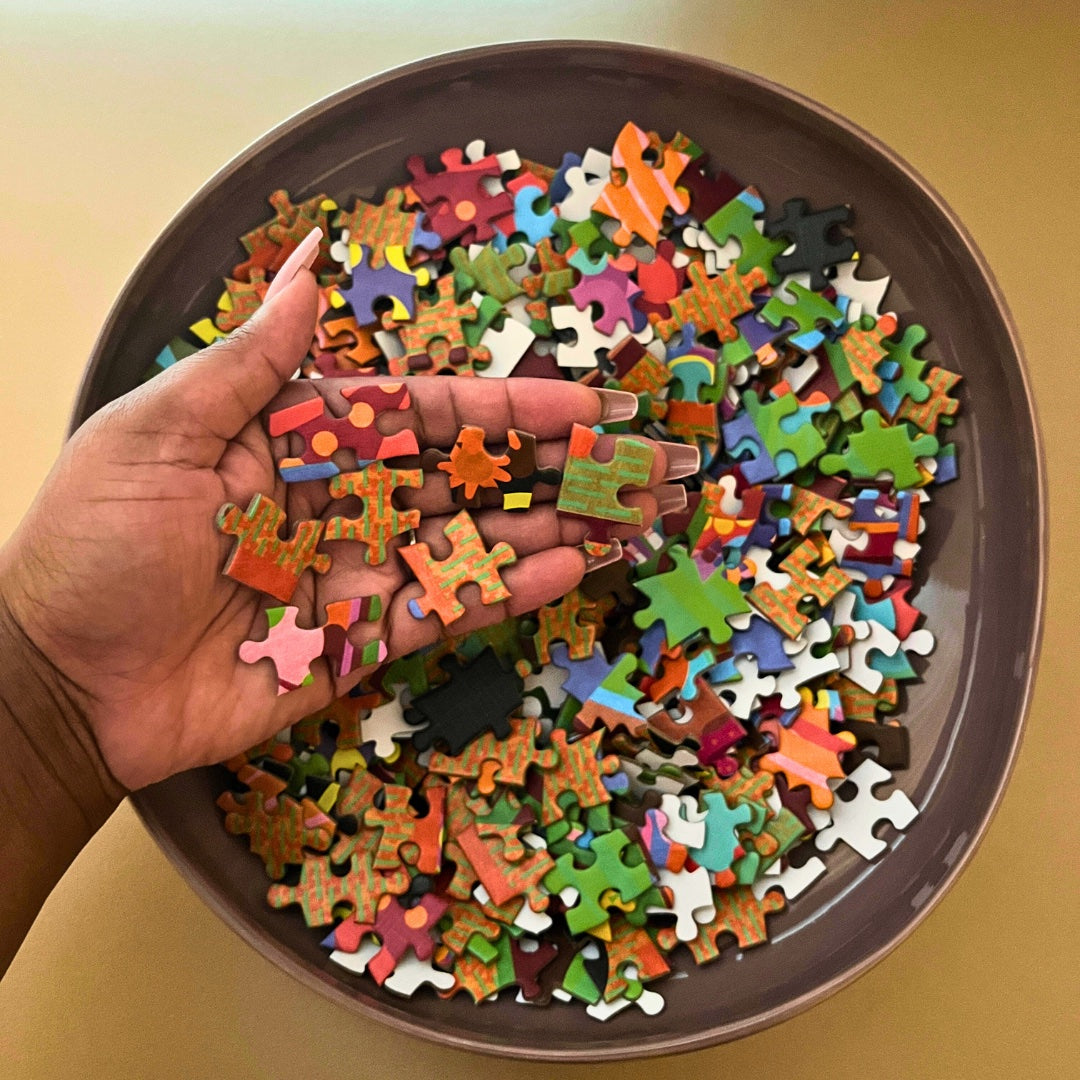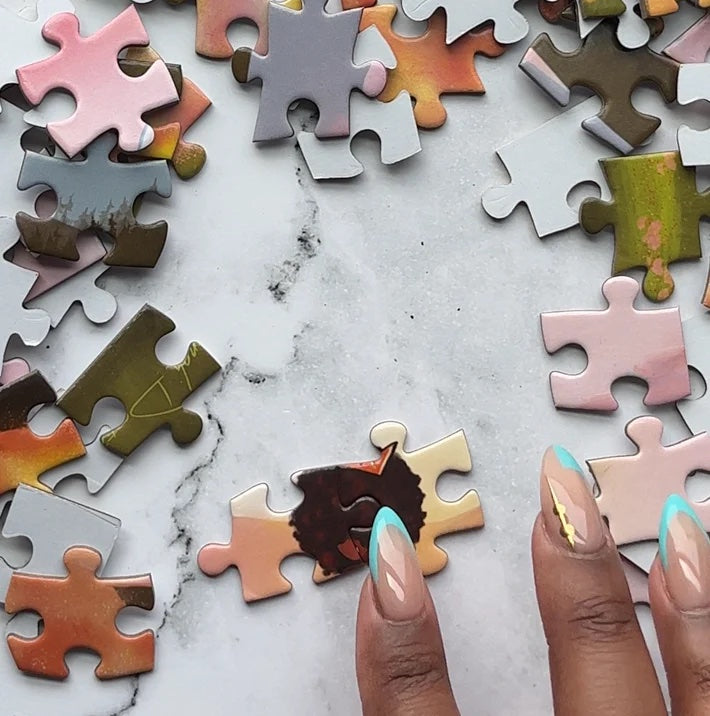 We're on a mission to help you find peace within the pieces of our puzzles. Inside of each box is a new way to practice self-care through intentional downtime and hands-on meditation.
TESTIMONIALS
Keri

Images of Black women unapologetically taking care of themselves are few and far between. But it is a state of being that needs to be normalized. And I think RVL is doing just that.

Gbemi

This puzzle was so beautiful. This is my first puzzle and I liked that it felt manageable to do. The end result was so worth it, I had to buy a frame to keep it.

Cassandre

Thank you for making me realize self-care is more than spa days and Sunday brunch. A big part of self-care is spending time with ourselves and allowing our minds to recharge. Your puzzles do that for me.
We're Giving You The Tools
Reclaim your joy in a way that is beautiful, effortless and community focused. Our partnerships with artists, donations to nonprofits and weekly wellness blogs help guide our community on their path towards healing.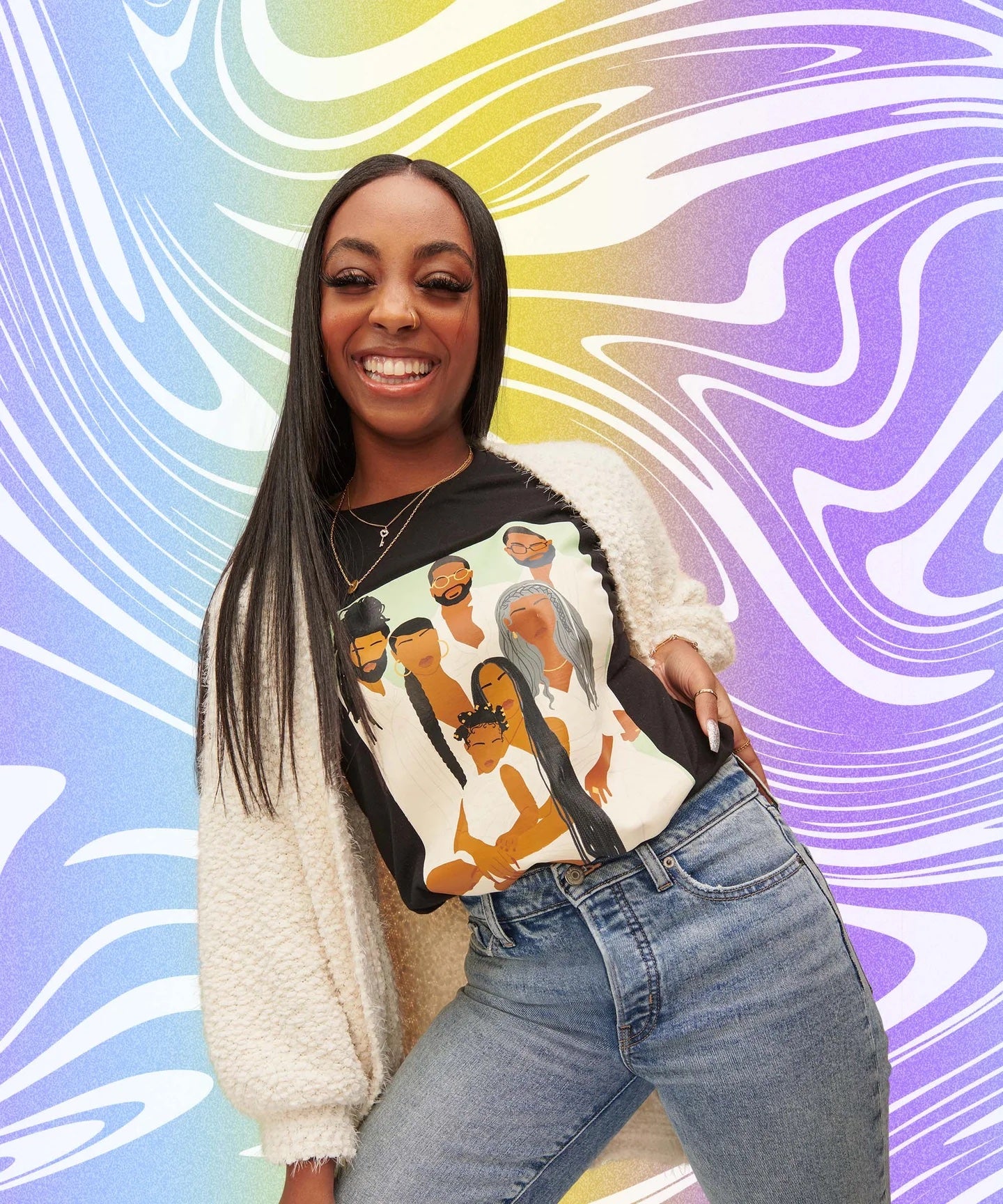 Meet Our Artists
Every puzzle features curated work from Black & Brown female artists that reflect our well-being, values, and magic. Learn more about the artists responsible for these beautiful pieces.
Support The Community
We are deeply committed to addressing the unique challenges Black women face through a nurturing platform that addresses the mind, body, spirit, and emotions.
As part of our commitment, a portion of our proceeds are donated to nonprofits that offer unique and powerful mental health resources to our community.
Explore Self-Care
Get inspired and centered while discovering how you can make peace and calm a lifestyle.
Let customers speak for us