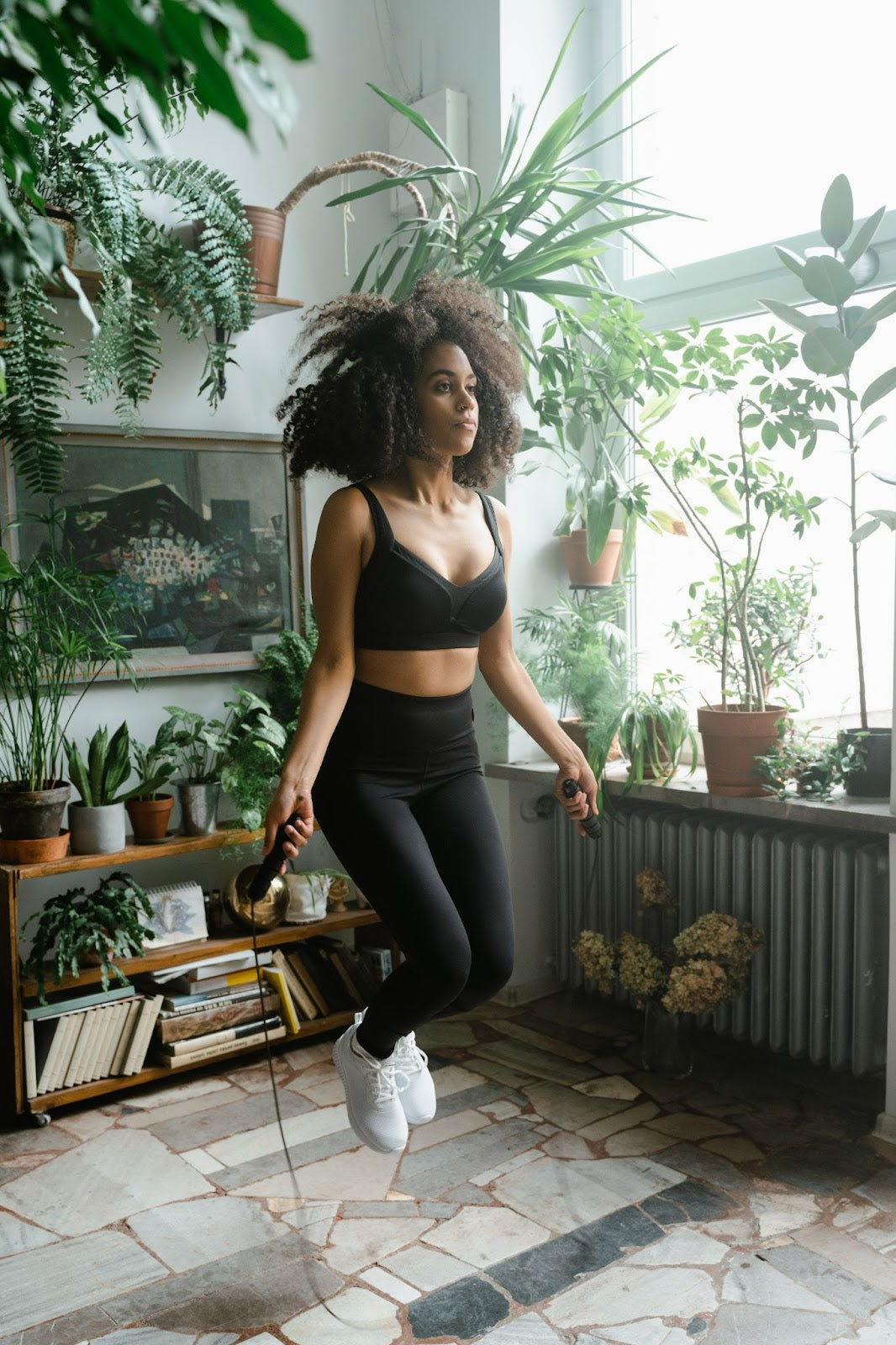 By Shaquana Rodd

Summer is on the horizon which means lots of warm weather, holidays to celebrate and plenty of reasons to host cookouts. As we transition into this busy, fun-filled season of the year, many are stepping out more and we want you to look and feel good doing so. Balancing a demanding career, family, and extracurricular activities can be overwhelming and seem impossible to manage but maintaining our mental and physical health is essential to our future selves. 
This month RVL Wellness highlights Believe. Be Free. Be Well. Otherwise known as B3, a mental and physical health wellness practice owned and operated by Kristen Feemster, a Licensed Marriage and Family Therapist. B3's focus is to move clients toward freedom through therapy and wellness programs. This practice provides an all in one offering guaranteed to onset the healing of your mind, body, and spirit.
Physical Wellness
The physical wellness aspect of B3 focuses on personal training, accountability coaching, and wellness programs. For Mental Health Awareness Month, B3 is hosting a Walk & Journal Challenge for the month of May complete with journal prompts and daily walking tracking features available to registered participants, you can visit B3 to learn more about future opportunities. If you are looking for a coach that will motivate and hold you accountable then, check out some of the online programs available with this practice as well. There are levels to the offerings from access to on-demand workout library to bi–weekly workout sessions and an individualized plan for movement with the Be Well Program, all can be found here. You can also check out Kristen's fitness content shared on her Instagram for movement techniques you can do from home. B3 makes implementing daily movement fun, easy, and accessible, all that is required is for your presence and dedication. Along with personal training, Kristen works with clients to address the psychology behind unhealthy habits, emotional eating, and poor boundaries.
Mental Wellness
Believe. Be Free. Be Well's work intersects between mental and physical health because the two go hand-in-hand. As a licensed therapist, Kristen's practice offers individual and couple therapy while using a blend of concepts and therapies to increase awareness of how values, beliefs, and behaviors were shaped. Some common presenting issues Kristen has counseled are codependency, anxiety, depression, and addiction. As a therapist, her goal is not only to uncover mental health issues, but work with clients to develop ways to release and shift their experience into a life of freedom. B3 also offers workshops and trainings for stress management, self-care, and mental health awareness in a group setting allowing like-minded individuals to gather and share similar experiences in a safe and thriving environment.
Going into the Summer we can expect lots of sunshine and fun but maintaining a healthy mind and body are key to our overall upkeep. Establishing routine self-care helps to nourish our needs and nervous system. Allowing time for ourselves is necessary in a world where we overextend so much. Replenishing our mind, body, and spirit allows us to pour back into ourselves so we aren't depleted and pouring from an empty cup. If you are in need of a physical trainer or therapist, I would implore you to contact B3 for all your needs. They are here to remind us that we should all live by the mantra to Believe. Be Free. Be Well.