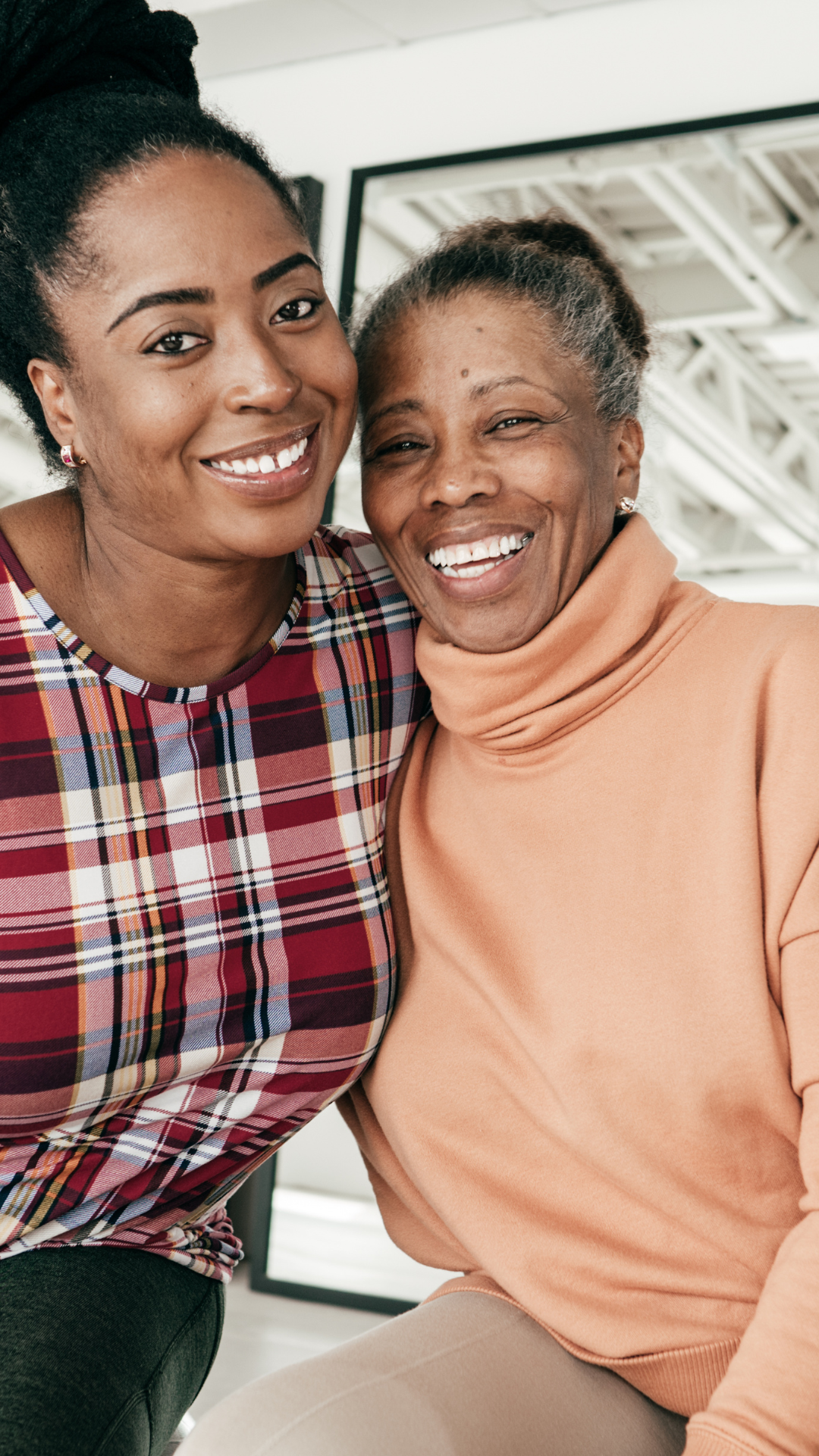 Taking Care Of Mom From Head To Toe On Mother's Day
By Sascha Ealey
Even though Mother's Day is days away, it will creep up on you sooner than you think! What do you get for the mom who pours out her time, energy, and love on a daily basis? Another body wash? Maybe a gift basket or another mug that says "Mom" on it? How about turning it up a notch by giving yourself or moms out there an experience, not just stuff. As Black women, so much of our lives as moms are about pouring out to meet the needs of others, but I know we secretly crave someone else to pour into us sometimes. Experience gifts are a fantastic way to pour back into a mom in a way that refreshes her, pampers her, and awakens her sense of adventure and creativity in a fun, fresh way.
If you're having anxiety on what to do for Mother's Day or about arriving to your mother's house empty handed, the RVL Wellness squad has got you covered with these curated gift ideas.
For The Mom Whose Love Language Is Physical Touch
Trip To A Bathhouse 
Get a gift certificate to a bathhouse in your local area. I am from Brooklyn, NY and my favorite spa place to go is called Bathhouse in Williamsburg. It's a wellness destination for me as I get a full-service full body massage, facial scrub, sauna, and get a taste of communal pools. Clearly a lot of thought went into the design of this place. The space and amenities were clean, and fairly chic. It gives a subterranean vibe. It feels very private and the staff is very personal and informative,
My 90-minute massage was awesome. The massage oil spread in lapping waves upon my skin. In that scented candle room, within the warmest of cocoons under that blanket, the massage therapy told my body that it was safe and loved in a way that words can't achieve.  Massage therapy is the light in my world when I am going through challenging times. It gives me a pocket out of time and a space to simply exist and feel good. That physical sensation transcends my thoughts and emotions. That sense of touch in therapy is essential, for it soothes your deep self and enables your higher self to remain the thoughtful and calm navigator. 
For The Artistic Mother
Sip & Paint
The definition of "Sip and Paint" is exactly how it sounds. It's sipping on your favorite drink while painting your favorite picture. It's an activity that puts you in a feel-good mood, enjoying good art, good food, drinks, and good company. The great part about this experience is that no one is allowed to judge your art.
Skills? What skills? No one is allowed to judge anybody and no grades are going to be given out. If you have the talent, then great for you, otherwise, just let go of your anxiety and simply start painting. Even if you are not an artist, it can help  with relieving stress and inspire your imagination. You may be amazed at how you can express your feelings more effectively with images rather than with words. In my opinion, playing with colors is very relaxing. When my hand moves over the canvas, it's almost like my mind is directing my hand without me. My hand moves instinctively to the right spot to create an odd shape. In this fantastical world, I see reflections of my own mind and the way I think. I want this experience for all the moms out there. 
For The Mom Who Likes to Relax (Or Needs To)
Mani/Pedi Date
This is a great one for the mom who never gets to do something nice for herself. Getting a  manicure and pedicure is a classic experience that hasn't changed much overtime. If you're looking for a spot for someone else, be sure to find out if she has a preferred location for getting her nails and feet done. If not, then get some recommendations for a good clean nail salon. This is also a great idea for a mother-daughter date. 

Picking out the colors is the best part. Every once in a while, upon a celebration or great occasion, I get soft colors such as a french manicure. In the summer, my nails are my self-esteem in bright colors. If you're lucky, you can get a massage in the chair while you get your nails and feet done. Nails and feet are, but when they are taken care of, you will feel that every inch of you is stunning. The entire process is made to pamper you and make you feel beautiful.
For The Mom Who Loves A Challenge
RVL Puzzle
Every mom could benefit from a meditative experience. Which is why you should consider gifting our Protect Your Peace puzzle. Time just melts away when doing a puzzle. In this meditative state, your brain may block out toxic thoughts and can even process feelings that have been bothering you.You feel like you've been doing a jigsaw puzzle for 5 minutes, but in reality 30 minutes may have passed. Puzzles take a certain level of concentration that creates mindful moments. These moments take us outside of ourselves and our worries. Focusing on individual puzzle pieces and one overall image forces people to be present and relax. Seeing a pile of pieces come together as a finished puzzle is extremely satisfying.
I highly recommend this puzzle because this image provides a sense of escape. The first-person view provides a calm environment to focus and relax. It takes you to your own little getaway inside your bath. I personally like bright colors and very highly saturated illustrations, which is why this puzzle speaks to me. When the puzzle is put together, the scenery is everything. Just look around her. Lit candles, a bottle of wine, beautiful plants, and the steamy shower creates a euphoric moment. Her head tilted in the tub with her eyes closed resembles peace. It makes you want to jump in your own bathtub and create a sense of peace for yourself. 
Little pleasures should be cherished these days
.
When you get that feeling, you feel really darn good about yourself.
Whether you're looking for a brunch outing, a spa day, or a relaxing activity to do at home, there's bound to be at least one Mother's Day present on our list that will make her smile.  Whichever way you choose to give your experience gift to yourself or others, be sure to comment below and let us know how it went!