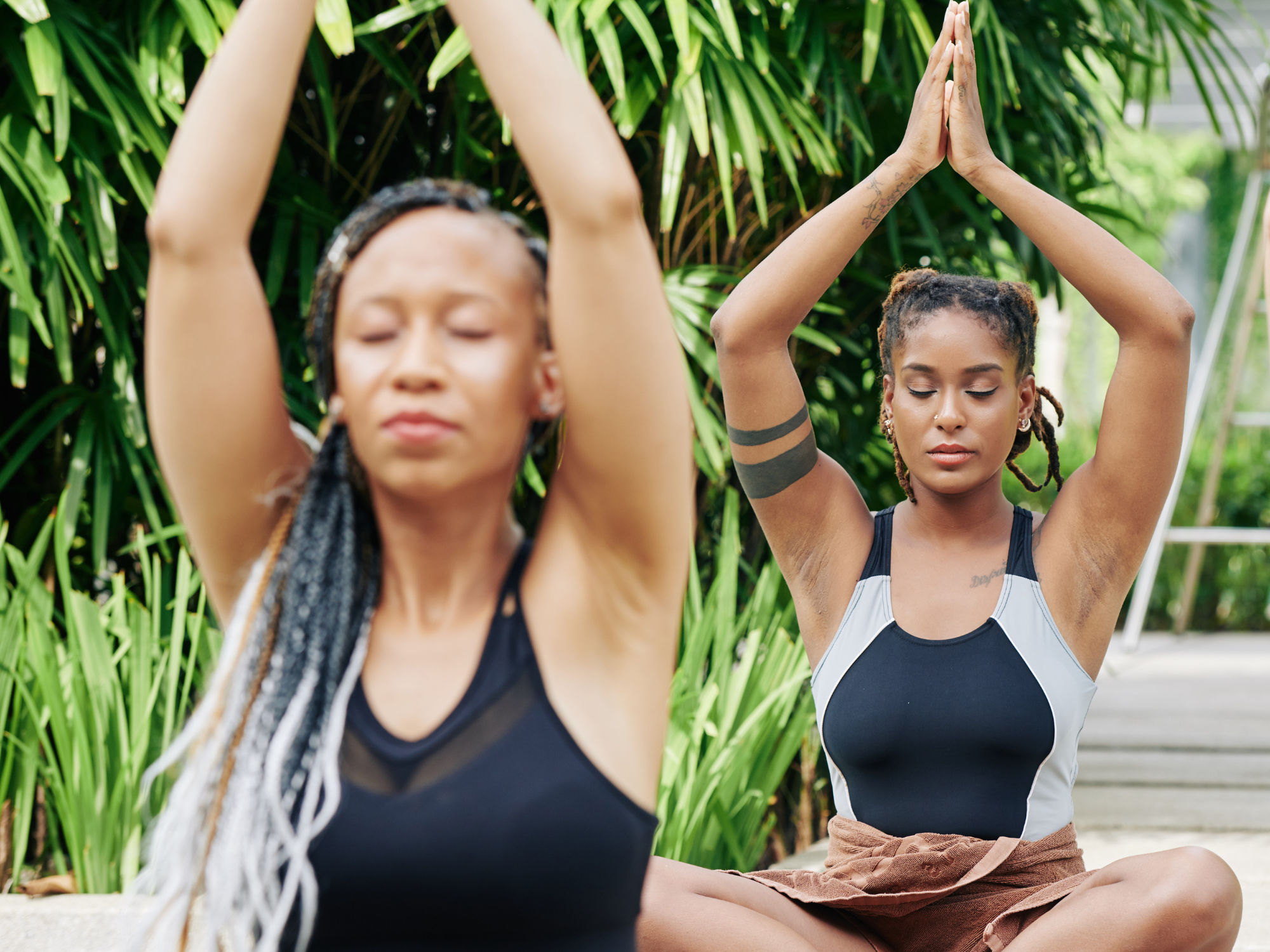 Travel Like Your Mental Health Depends On It: 5 Curated Wellness Retreats Made For You
By Sascha Ealey
Although you can travel all throughout the year, probably everyone will agree that summer is the best time to travel. The nice warmth of the summer months allows just about any vacation activities without weather- based interruptions. You can plan just about anything without fear of extreme cold or snow getting in the way. The summer also allows for simpler packing. Good weather makes traveling easy and hassle free. In summer, you can travel around the countries and wander around nature's trails, which is why the RVL squad wanted to give you a roundup of destination retreats to level up your mental health game.
Before you choose a destination retreat, you first need to commit to going. Commit to a date and put it in your phone calendar or planner. Post a note on your computer screen or mirror if you have to. There may never be a right time so you have to make time for mental and emotional health. For many popular destinations, demand peaks are June-August. 
So ladies, are you ready to block out the outside world and have a truly present moment? If your answer is yes, it is time to get some stamps in that passport! Here are five wellness retreats that will provide the soul soothing that you need:
Costa Rica Is Always A Good Idea
1. OMNoire is a global wellness platform founded by Christina M. Rice, for Black women dedicated to living well from the inside out. This platform connects you to transformational wellness experiences around the world. That's right around the world! It is the AirBNB of luxury retreats for women of color. OmNoire has plenty of wellness retreats, but the one that stuck out to me was the Wine, Wellness, & Waterfalls retreat in Costa Rica from June 5th to June 9th of 2024. Here you will get to learn more about the lifestyle of the people who live in this area and be guided through holistic activities. You also get to immerse yourself in nature's wonders from experiencing the enchanting waterfalls and volcanoes. The goal is to leave behind daily stressors and embrace the present moment with like-minded women. If this sounds great to you, continue reading about this retreat and discover what other retreats might be right for you by clicking OMNoire.
2. Satya is the founder of Black Women Healing Retreats. She birthed Black Women Healing Retreats out of the desire to connect Black women to nature and themselves. The  goal of the retreat is to bring women together for healing and community building in the gorgeous jungles of Costa Rica. During the retreats, the women practice gentle yoga, experience enriching and educational workshops, hiking on waterfalls, practice self-love, and so much more. Check out Black Women Healing Retreats today!
Africa With Us
3. Pack your bags as you head to the heart of Kenya with the Whole Experience Retreat with founders Tameika G and Whitney Cee. The goal of the retreat is to empower women of color to come together and focus on their health and wellness, through sisterhood and community. Whole Experience Retreat blends meditation, yoga, and wellness workshops. It includes safaris in Kenya as well. 
4. Embark on a journey of empowerment, growth, and connection by attending the Imara Retreat.  The Imara Retreat was created by women of color with love. The theme for Imara in 2023 is "Elevation", which is all about helping you reach your full potential so that you can live your best life. The Imara Retreat will be going to Morocco November 10-16th of this year. This retreat combines extraordinary world-class experiences and powerful networking set in a culturally rich destination.
Head On Over To St. Lucia
5. Leisano Living was founded by Leisan Echols. It is a luxury wellness travel brand that offers retreats. It is a wellness playground for you to flourish in the beauty and healing power of travel. Embark on a mindfulness journey to minimize stress and maximize your quality of life. Join the St. Lucia Mindfulness Retreat. Early bird Registration begins April 14th to the 21st of 2024.You will experience seven nights and eight days of yoga, mindfulness and mediation. Each day you will take a journey through the senses. You will also explore Saint Lucian culture through nature, food, and music. The goal for you is to walk away with a sound heart, body, and mind.
---------------------------------------------------------------------
If you don't have the budget right now for travel, don't worry, we have another solution for you. There are plenty of at-home self-care retreat ideas. Here are 4 Simple At Home Self-Care Retreat Ideas to incorporate into your daily routine:
1. Practice Relaxation Techniques
Our bodies yearn for stillness and peace after long, hard days. Get a mat and stretch in your home. If you have a balcony or patio, you can do so out there as well. I recommend watching @growithjo on Youtube for easy-to-do stretches. 
2. Hydrate and Eat Healthy Meals
Water, water, and more water! Drink your water sis! As I am speaking to you, I am speaking to myself. Starting your day with water gets your system moving! If you want to spice it up a little, add lemons, limes, or mint water to your routine. Make today the day you hit your water intake goal!
Fuel your body with three healthy meals throughout the day. Healthy, tasty meals will give your body the nutrients it needs. Remember, self-care is giving your body what it needs. Try to stay away from too much sugar and carbs as it can lead to brain fog. Embrace clarity, by snacking on fruits and vegetables. 
3. Journal Your Thoughts
The bible says "write the vision and make it plain". It has been proven that journaling helps shifts your mindset. Through journaling, you can practice awareness, practice gratitude, and gain confidence.
4. Try Simple Spa Treatments
Purchase a face mask and a foot scrub. Making your own beauty treatments can be therapeutic in itself. Who knows. You may find a new hobby or side hustle. Lay a massage pad across your couch or bed and soak your feet in warm Epsom salt water.
You can take each thing and incorporate them each day or take one day and do all of these ideas. 
After undergoing these reflective self-care practices on these unique retreats, you should walk away feeling restored and more focused on what adds to your personal growth. These self-care retreat ideas are the perfect way to get back to you. So whether you want to stay domestically or travel to some of these most popular destinations, there is something for everyone.