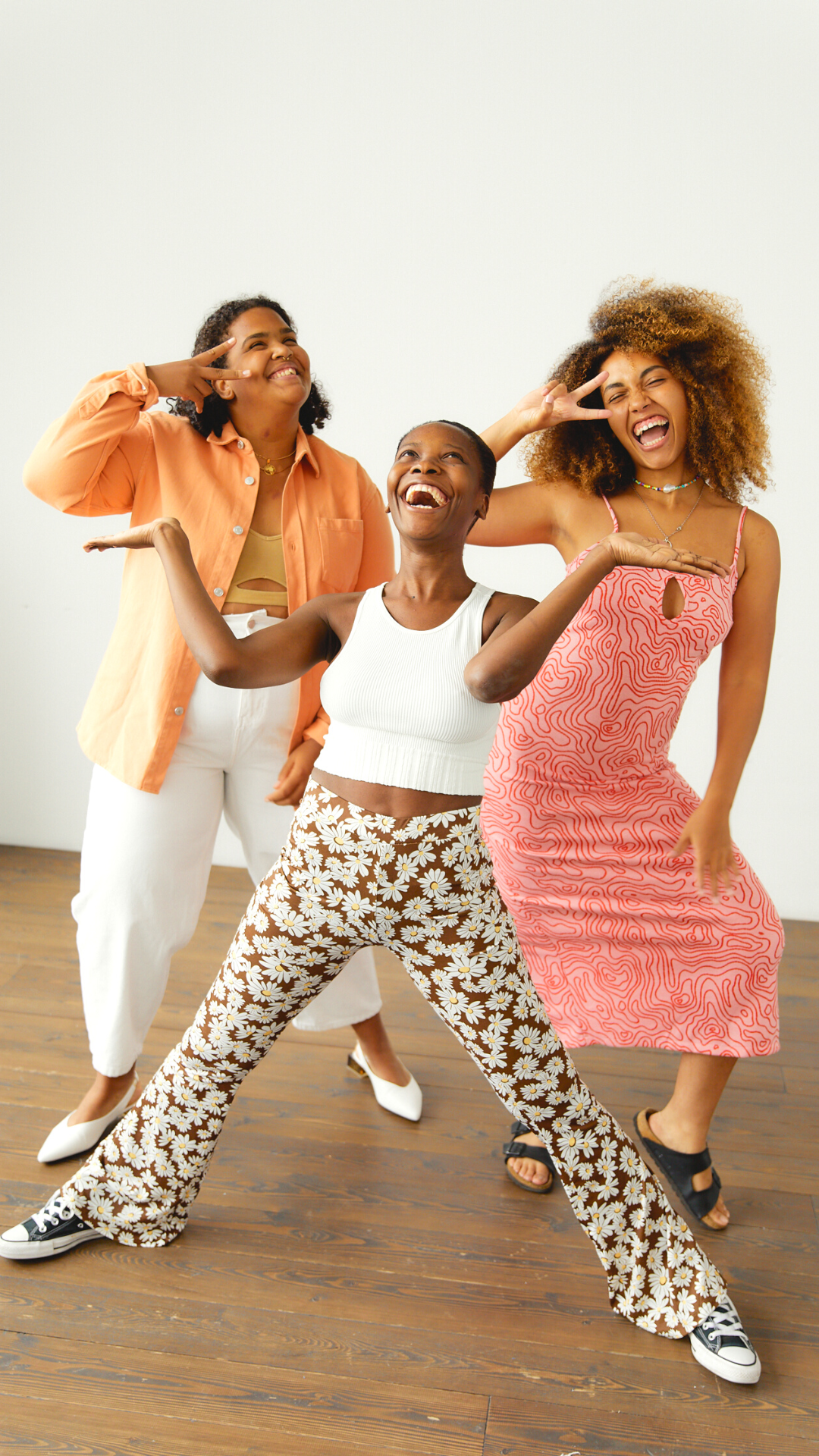 Plan Your Next Self Care Ladies Night
By Shaquana Rodd 
Whether you and your girls have regular self care dates or weekly wine downs, we have just the plan for you to set the self care mood! Nothing helps decompress a long and exhausting work week like time with your closest friends, so why not take it up a notch with help from us here at RVL Wellness. Don't worry we did all the planning for you 😉.


Ladies Night
Being outside is fun but intimate time with those you hold near and dear is so special and needed as well. Planning a Girls Night In can be just as fun, all you need are the perfect elements to make magic happen.
If you love to host events like me then you know that everyone loves a good theme. It gives us all a reason to dress up and adds a little bit of flavor and anticipation to any event. Choose a theme of your liking, perhaps 90's RnB and assign all of your friends a celebrity to dress up as. Having everyone guess your assumed identity makes for a fun time and you may even want to post reactions on your TikTok or Instagram accounts to share.
Playlist Purr
What's a good theme without some jamming tunes to go with it. Designate the friend with the best musical taste to curate a sonically pleasing 90's playlist, I'm talking Jodeci, Mary J. Blige, SWV and all the great musical artists that we now declare classics because as we know, they don't make music like this anymore.
Be Still
After you and your girls are done vibing out to Dru Hill, take a moment of stillness to be present, discuss how your week has been so far - this can be used as a therapy session- and piece yourself a beautiful RVL Wellness puzzle together. I personally love the Soul Sisterhood puzzle and think it is perfect for a night in with your sisters from another mister! 
Cocktails
Lastly, what would Ladies Night be without a good cocktail! Don't worry, we've got you covered. We found the perfect Peach Pineapple Margarita to quench your thirst for this occasion. Share this recipe with your resident bartender and the night is guaranteed to be a success.
Now you have everything you need to make your Ladies Night a hit!
Here at RVL Wellness we pride ourselves on setting the tone when it comes to self-care and self-preservation. We hope these tips can bring you a small escape from your hectic life. If you're planning a Self Care Ladies Night soon let us know in the comments, we'd love to know how it goes and how much your friends love our puzzles. Until next time #RVLTribe remember to stay mindful and stay RVL/well!