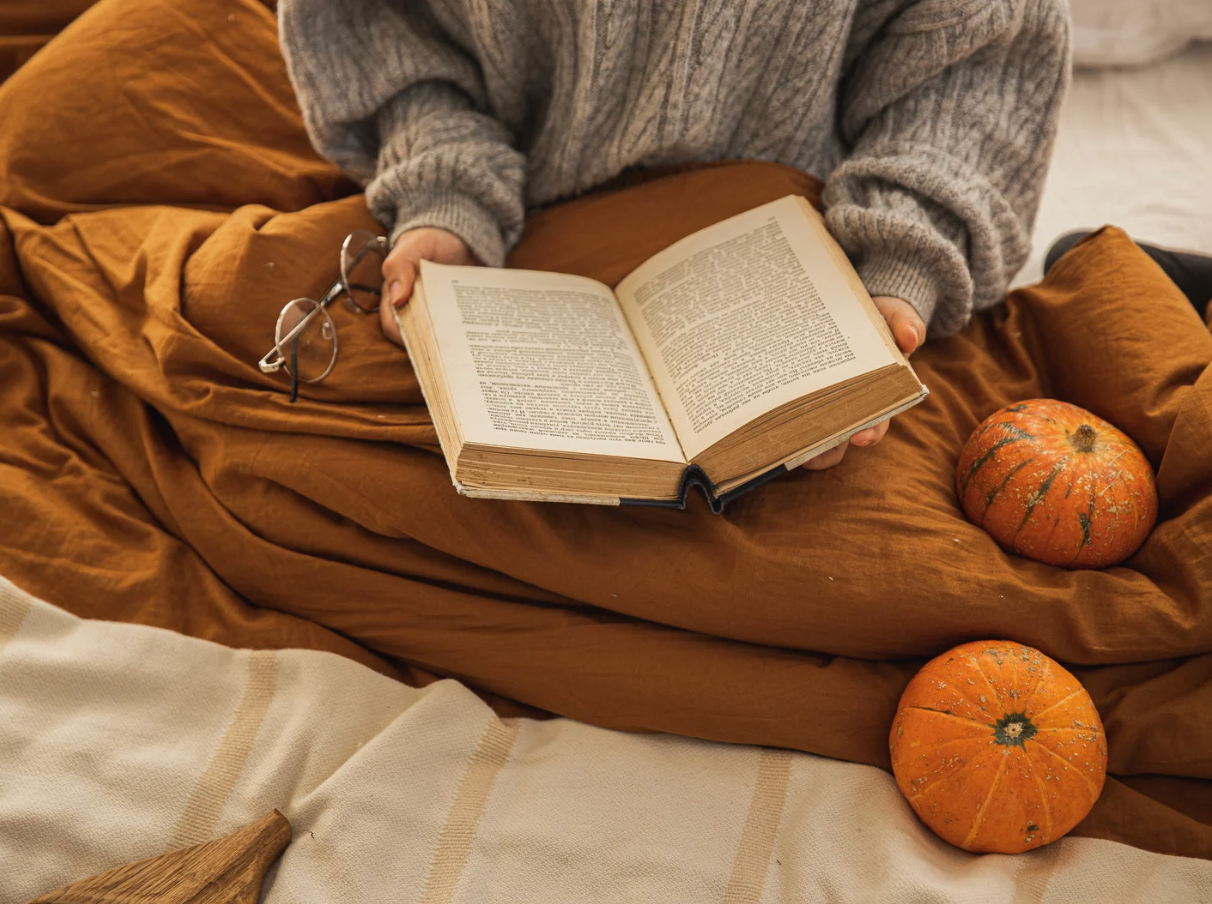 7 Thanksgiving Self-Care Ideas to Manage The Holiday Chaos

By Sascha Ealey
Thanksgiving is a holiday to express gratitude. The holidays can be a very stressful time, which can take a heavy toll on our mental health. One of the ways to express gratitude is to engage in self-care. As the holidays approach, many of us forget to focus on ourselves, which is why the RVL squad wants to offer you 7 self-care ideas to practice during this Thanksgiving season:
1. Keep a Gratitude Journal
Thanksgiving is the holiday where you express gratitude toward what you're most grateful for. We encourage you to take a look at the things you'd normally take for granted and relish in these moments by expressing gratitude in your journal.
Also focus on what you can control. Sit down and create a list of things you can control and release things that are out of your control. Write down your worries in your journal. We recommend this beautifully designed gratitude journal created by Tawana Simone:
Daily Gratitude Journal for Black Women & Girls: Undated Journal for Reflection, Mindfulness & Manifestation, Mood & Habit Tracker: A Habit Building Gratitude Journal 
2. Eat Nourishing Food
Food is such an important part of the holiday tradition because it is not just a moment to come together and eat, but it is also what happens when you get there. For example, you renew your sense of family by sharing your activities of the day together.
Don't forget to use your favorite seasonings and sauce. My go to sauce is Keekee J The Foodie LLC NYC. Her everything sauce is the perfect combination for your favorite holiday food. It's so hearty in flavor texture. Keekee J has five different sauce flavors that you would not want to pass on. She also sells seafood platters. You can find it here.
3. Workout
Exercising for at least 30 minutes every day can give your mood a boost. You can sneak in a physical activity by going on an early morning or afternoon walk, doing aerobics, yoga, or simply just dancing around the house. It can be as simple as that. You do not need to go to a gym or use workout equipment to get your body moving.
Here are two fun and simple YouTube videos that you can use to workout in your home:
Giving to others is also a part of your Thanksgiving self-care. Random acts of kindness can help you feel happier. Anything that takes you away from your current dilemma and focus on someone else other than yourself is beneficial for your overall well-being. Things you can do to give to others is take the family on a special grocery shopping trip, go on walks, races, and fundraising events, or host a holiday food drive.
5. Do Something Holiday-Related

Go to a tree lighting festival, make a gingerbread house, watch a thanksgiving or Christmas movie, go caroling, or attend a holiday performance.
One of our most popular races is a 5-miler walk/race in Brooklyn, New York, which is the perfect way to kick off the holiday season. I love to go to Winter Wonderland here in New York City, during the Thanksgiving and Christmas season. There is something so soothing about drinking hot chocolate and watching people ice-skate and snow tube. The top of the hot chocolate is swirled with white milk foam and spotted with cocoa powder. It smells like Charlie's Chocolate Factory, and I am torn between wanting to savor it and inhale it.

6. Set Boundaries

This time of year can bring on too many demands from family members and can cause you to feel like you are stretching yourself too thin. There is no better time than now to identify and get firm on your boundaries. You should recognize your limits and what you can realistically take on during the holidays. Asserting yourself and protecting your energy will definitely help you function your best at Thanksgiving.
7. Make a Self-Care Kit
Creating a box with all of your go-to self-care items can make you feel better in a time of stress. A self-care kit takes the thinking out of the equation because you've got everything prepared for you at your fingertips!
Your Thanksgiving self-care kit can include items like your favorite fall snack, a cozy blanket, a stress ball to squeeze, your favorite fall air fresher, a good book and of course a RVL puzzle! If you want a guide on how to make your own self-care kit, check out this post on 5 DIY Self Care Kit Ideas That Are Simple & Soothing!
There are many reasons why people might experience chaos and sadness between Thanksgiving and New Years. We want to help the RVL tribe to rise above the holiday blues by maintaining calmness and balance no matter how hectic the festivities might get. Uncluttering your mind to create more mental space is key. So, congratulations! You've completed the first step to your holiday self-care journey, just by reading this blog. We're happy that you recognized that you could use a little support this season.
If you're struggling with celebrating Thanksgiving and taking care of your mental health this holiday season, then we hope the above self-care tips help you in some way. Carve out some time where you can take a breather and try a few of these self-care strategies.
Let us know in the comments below, what your Thanksgiving plans are this year!