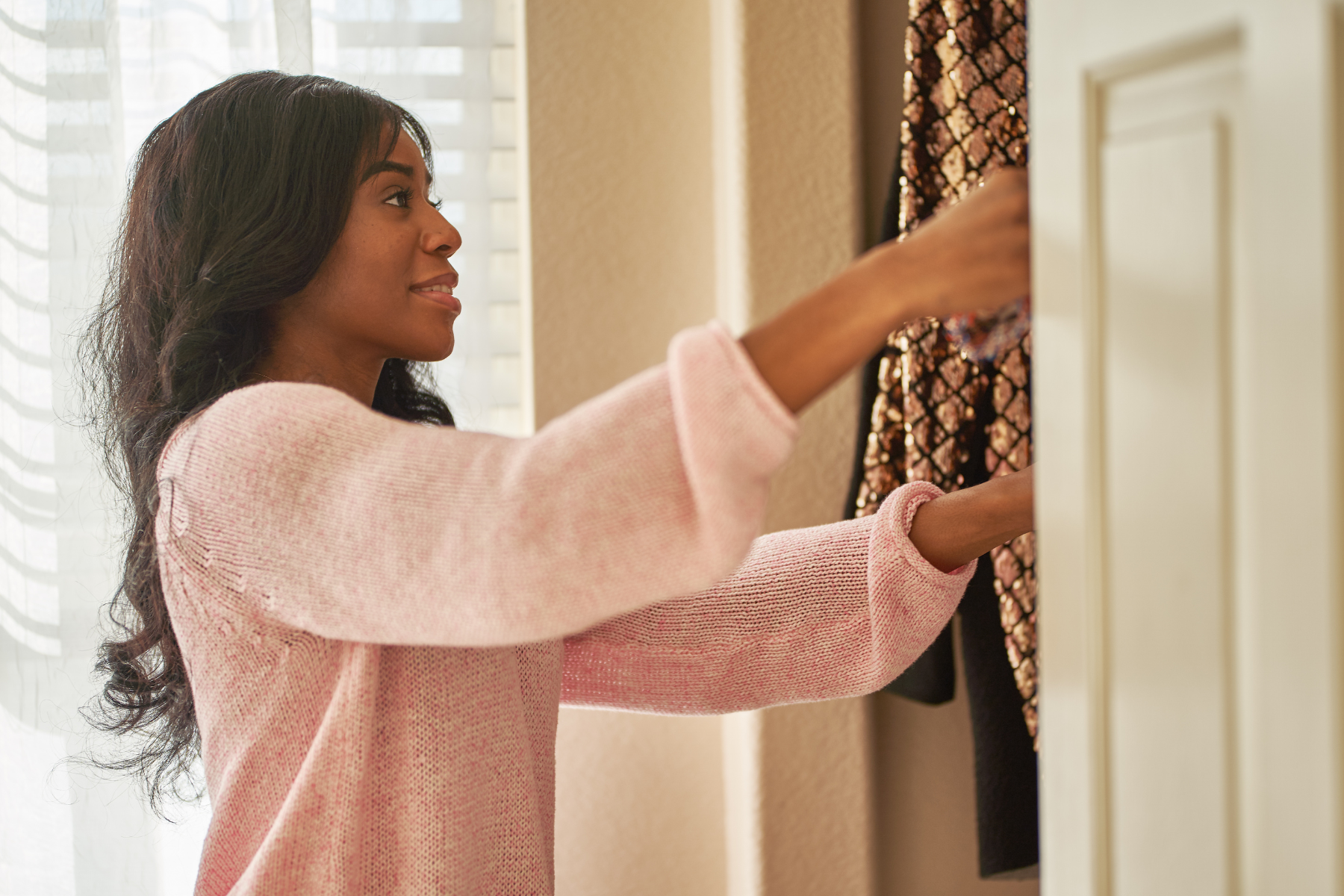 The Art of Self-Expression: 5 Essential Tips For Creating Your Perfect Wardrobe
By Sascha Ealey
I believe that fashion and style is a form of self-care and the summer weather brings out the best of that. For black women, the desire to look good, be trendy, and make a fashion statement is important. Afterall, when you look good, you feel good, right?! That's why I feel compelled to talk about this topic.
Ladies, have you ever stopped to consider how the clothes we wear influence our sense of identity, self-esteem, and social interaction? To me, clothing is a form of self-expression, giving hints about who you are. When you wear something that is comfortable or cute or fancy, it makes you feel good about yourself. By embracing individuality in fashion, individuals are able to set themselves apart from others in ways that make them feel unique and confident. We perform and behave differently when wearing different pieces of clothing simply due to the abstract meaning that we are attached to them. 
Fashion had the power to transform my life, making me feel beautiful, and has helped me to express myself in a way that is unique and personal. By wearing clothes that are filtered to my personality, I send a message to people to view myself how I want to be seen. It allows me to encapsulate exactly how I am feeling.
During the pandemic, I felt more comfortable staying in my pajamas. When outside became somewhat normal again, I would dress up to go to the supermarket. Both are acceptable because both made me feel good. I'm sure you've heard of "dress for the job you want, not the job you have". Well let me tell you that it works. It's gotten me through many times when I felt like I needed to do more and be more. It gave me the boost to look for my dream job because I would dress like I was already in it. Overall, I dress for myself and I hope other people will like it, but if they don't, respectfully it's their problem not mine. 
Fashion self-care has become one of the most important movements and we here at RVL Wellness are all about it! The fashion choices we make on a daily basis is a huge indicator of our identity, which is why we want to give you a guide on how to build a wardrobe from scratch:
Everything You Need To Know About Creating Your Perfect Wardrobe
Your wardrobe is probably full of previous attempts at being a different person, jumping on trends that you never fully fleshed out, or just a collection of pieces you don't know how to pair together. I've been there. Before you can get into the fun part, understand that your fashion is one of the strongest voices and the easiest way to influence people's impression of you. 
1.) Don't Rush The Process
Take your time in finding clothes that make you feel good and confident. 
2.) Hone In On Your Personal Style
This is an important part of the process because dressing for who you are and who you want to be is going to be the leap in your fashion journey. 
3.) Buy The Right Size
You might think this is obvious, but how many of us have brought an outfit at the size we wish we were or used to be or justify it with the thought that it will motivate us to lose weight. Guilty! The reality is that wearing clothes that don't fit can become very depressing. So get over your uncomfortable relationship with sizing so that you can find so much more joy in your clothes. 
4.) Have A Color Palette In Mind
Having a base set of colors that you are drawn to is the start of honing your perfect wardrobe. 
5.) Create a couple of everyday outfits
Having pre-planned, everyday outfits will not only save so much time and energy while getting dressed, but will also make you more comfortable because you are going to be in control. 
If you need help with selecting outfits try Jennifer Mason's SLN Fashion Boutique. Jennifer started her journey with entrepreneurship in 2012. Since then she has an online boutique, where women of all shapes and sizes can shop. You will find classic and stylish women's clothing curated for your everyday needs. Discover affirmation shirts, fashionable dresses, and sportswear when you shop at SLN. Her clothing has been at the lounge in Crabtree (owned by Gerrikka Bunce). I personally have worn SLN clothing and have always felt confident and comfortable in them. 
Here is where you can find all of the SLN apparel: https://shopsln.com/
Dressing can be a creative experience and I think that we should take advantage of it. The freedom that comes with self-expression is magnificent and sets you on a path to being a happier version of yourself. Fashion should be the soul of every black woman. It is a source of confidence, a form of art, a way of communication, and most importantly, a form of culture. It gives each of us the opportunity to show a different side of ourselves. Fashion is the clothes, but style is the person. 
I encourage you to crack open the closet doors and get your wardrobe together because it can lead to self-discovery and great insight into who you are!