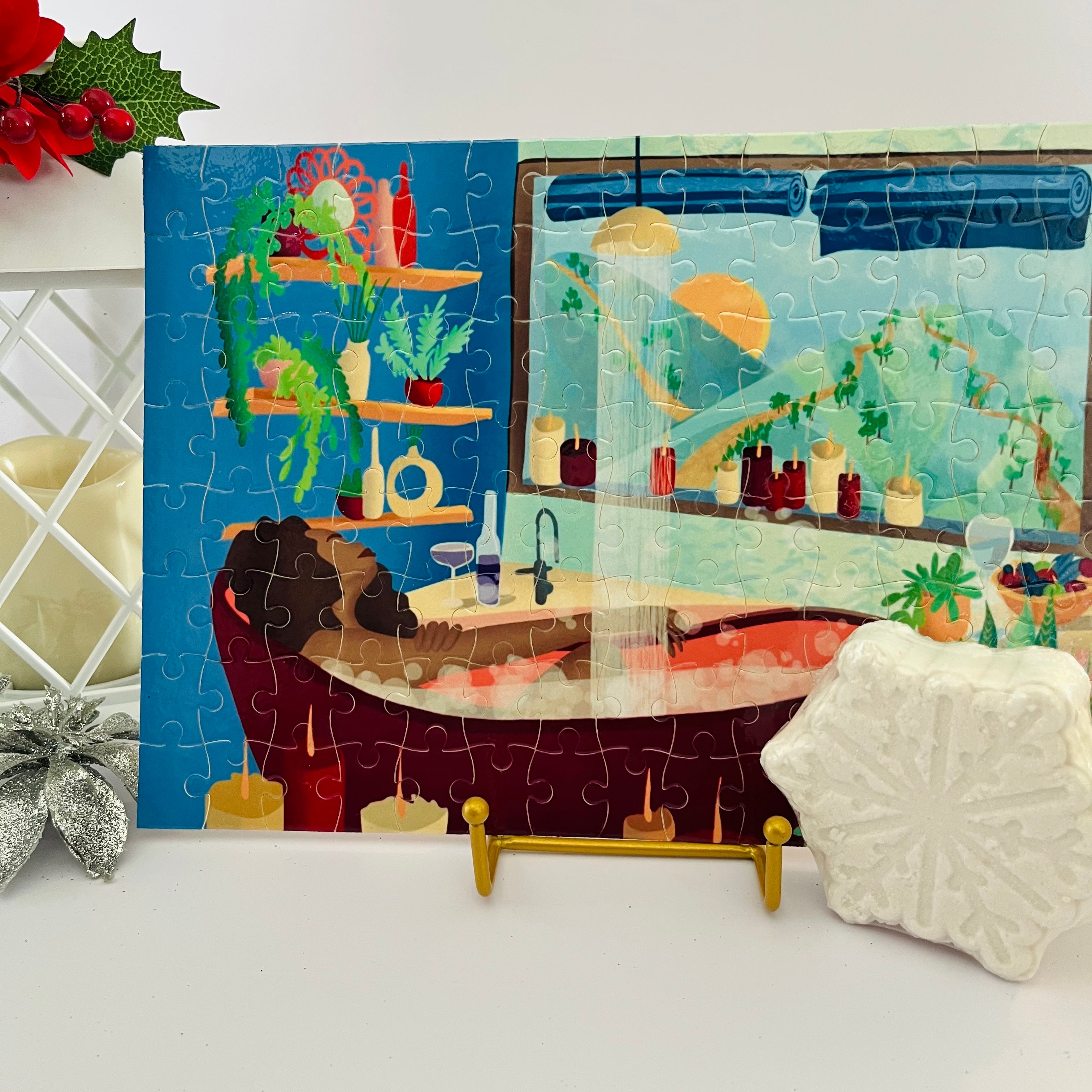 The Treat Yourself Gift Guide
Sis, this is a reminder to give a little to yourself this holiday season. Because sometimes self-care looks like making a purchase that will bring you joy. Don't worry, it doesn't have to be too over-the-top or extravagant (unless that's what you want!); even small and simple things can make a big difference in how you feel. So #TeamRVL wanted to give you a few ideas and of course they're Black woman owned! 

AroDough
Arodough is a portable self-care product that helps you naturally relieve stress, elevate your mood, and recenter your focus. Perfect to keep at your desk for breaks, nightstand to release tension before bed or even your bag for those mindful moments on the go. 
As someone with a Master's degree in Counseling and who deals with her own personal mental health struggles, AroDough founder Morgan recognized a need for a tool that can go where your stress goes. Manipulating the dough and breathing in the aroma initiates a physiological reaction that uses your own body's stress reduction system to help you relax, release, and re-energize. If you missed out on the RVL limited edition gift set including AroDough definitely make sure to shop with Morgan here! 

Fancy Homebody
Let's be honest sis! Since the pandemic we've been all about comfort. Our lounge/work from home wear collection has gotten a little out of hand. But just when we think we have enough Fancy Homebody drops a new collection. Founded in 2020, Fancy Homebody is a lifestyle brand that celebrates the idea of embracing ones authentic self, inspiring women to achieve their own version of luxury. The Chicago based brand gives us exclusive monthly collections that feature a variety of loungewear and other homebody essentials that are as chic as they are comfy. #RVLTribe, who wouldn't want to be cute and comfortable during their self-care routine! Shop Fancy Homebody here. 

Taupe Coat
Nail care is most definitely self-care and Taupe Coat definitely puts your wellness first. Taupe Coat is a boutique nail polish brand with a mission to create non-toxic beauty products that promote physical wellness and self-care. While creating clean beauty is Taupe Coat's primary focus, they pride themselves on being more than just a nail polish brand by being polish with a purpose. Through their philanthropic arm, each year they donate money and volunteer time to nonprofits nationwide, to make a positive social impact in the communities of their customers. 
If you missed out on the RVL limited edition gift set including Taupe Coat, definitely make sure to shop with the brand here!  
The AromaCarepy Co. 
You know we love the gift of relaxation! The AromaCarepy Co. is an affordable, luxury brand created to bring self care to the forefront of your routine from the comfort of your own home. Handcrafted products for your bath, shower and home created with your busy schedule in mind. 
The AromaCarepy Co. provides the perfect products for a bath bomb and puzzle moment. For a limited time get a 120pc Protect Your Peace Puzzle plus a beautiful Snowflake shaped Bath Bomb in scent Sweater Weather. This fragrance is perfect for Autumn or even Winter. It has a fresh feel with beautiful notes of mint that intertwine with subtle undertones of green apples and peaches on a base of musk and moss. Shop the gift set here and check out more of The AromaCarepy Co. products here. 
We hope you got some inspiration to treat yourself with something special. Let us know what other brands will be on your treat yourself list in the comments!