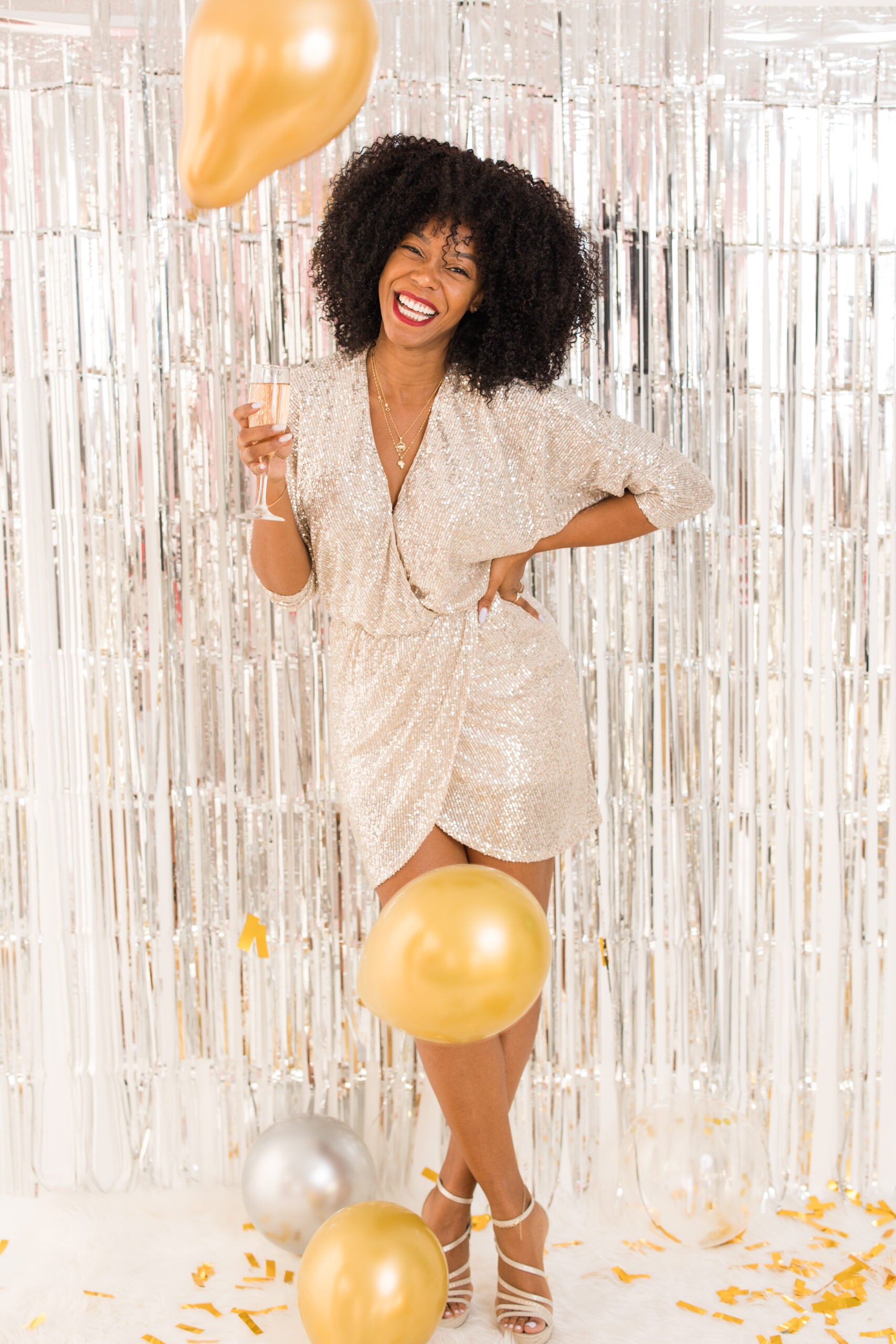 The holidays are all about spending time with family and friends, so why not make it even more fun by setting the mood sis? Decorating your home and watching Chris Brown sing 'This Christmas' are just the beginning of the ways you can get into the spirit. Let's get into a few more! 
Start a tradition
A tradition is one of the best ways to keep holiday spirit alive all year long, so start a new tradition, or revive an old one. Whether you decide to make at least one gift for each other or spend the time on a family activity like puzzling, it can be something everyone can look forward to any enjoy
Decorate
Let's be honest, pulling out the Christmas decorations can definitely be considered a form of self-care.  No one can deny that deciding to pull out the holiday decorations can put you in the best mood. Don't be afraid to try something different this year or pull from inspiration you've seen on Pinterest or Instagram to switch things up. 
Take Some Time to Rest
Watch your favorite Christmas movie, bake some cookies, or use that new bath bomb you got as a gift and actually take a bath. The holidays are supposed to be a time of joy but with so many things going on and can at times get overwhelming. Make sure to still take advantage of the time you have off and enjoy it by taking care of you. 
Put Together a Gift Guide
If you want to give the gift of peace, joy and harmony this holiday season, consider putting together a list of thoughtful gifts. Whether it's for your family or for your friends and coworkers—or both!—a gift guide is one way to make sure you don't get caught up in the mix of last-minute shopping.
It's All About the Quality Time
In the spirit of the season, it's important to make sure that you are spending quality time with everyone. The holiday season is a time for celebrating the year's past and spending time with those closest to you. From intimate dinners to large gatherings, the holidays can be hectic. If you find yourself getting pulled in too many different directions get the most out of your holiday experience by making a list of what is most important for you this year and stick to it. 
So sis, are you ready to set the holiday mood or have you already gotten started? Let us know in the comments what you are looking forward to and how you will also set some time aside for yourself.